My unique F.A.S.T formula works to rapidly and safely transform your health and body and is based on the latest Nobel Prize-winning science.
Here is a quick summary
F = FAST / FEAST
At least 12 hours of fasting each 24-hour cycle / Feast on real food, lots of vegetables, avoid highly processed foods and oils such as Sunflower, Vegetable, Canola oils)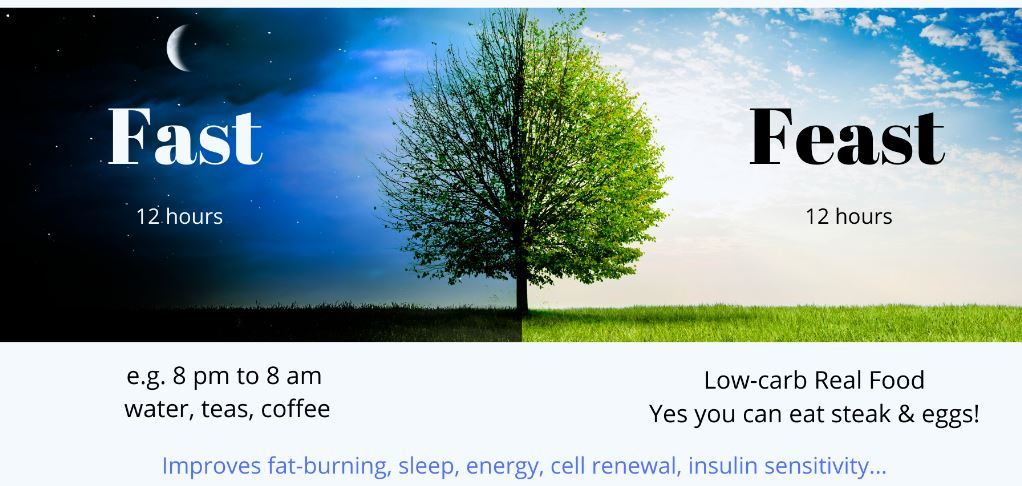 A = ACTIVITY
At least 15 minutes daily and consider changing the type of activity to compliment your day. For example, it's no use smashing out a bootcamp once a week if you're already highly stressed; better to stretch or walk 15 minutes a day and sprint once a week.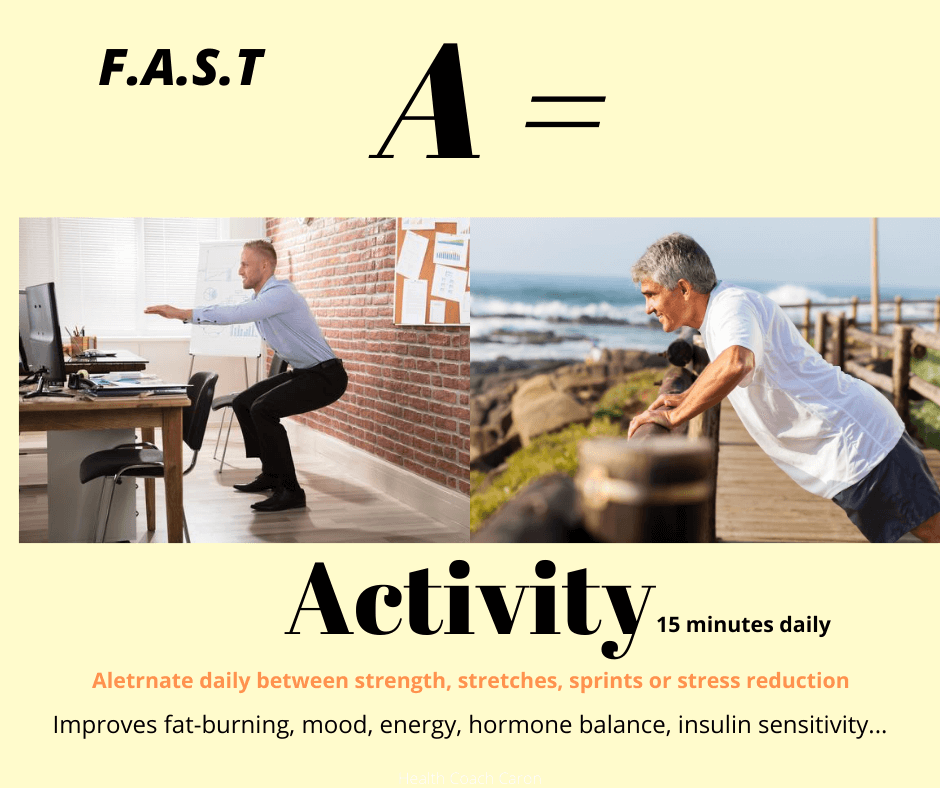 S = SLEEP
Prioritise sleep; ensure your evening routine and bedroom environment supports a quality sleep.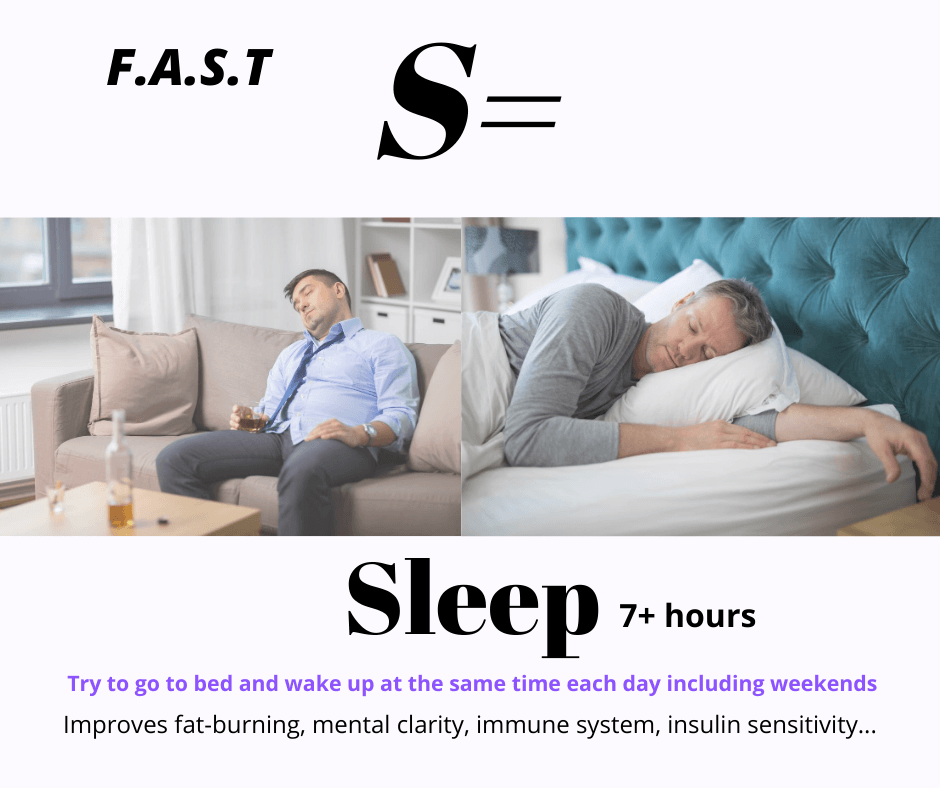 T = TIME
Each of us has a daily, weekly and seasonal body clock / circadian rhythm. Having health routines boosts immunity and reduces 'inflamaging'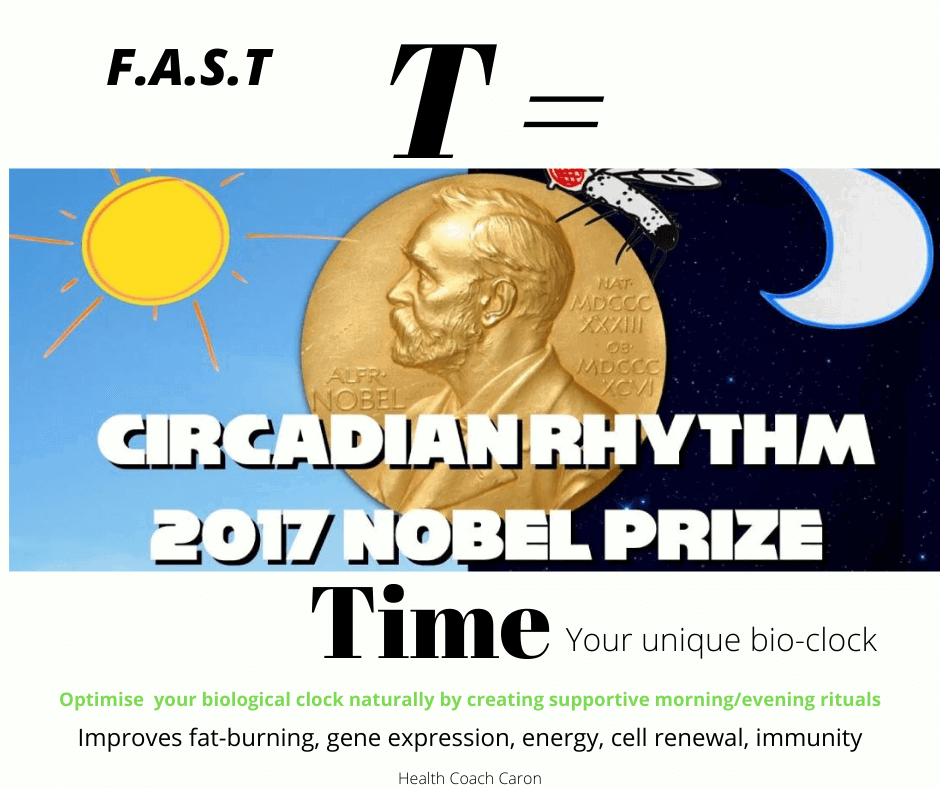 Yours In Health
Caron x